Albino River Cooters
Albino Eastern River Cooter (Pseudemys concinna concinna)
We just hatched the first Het for Albino River Cooters from our Albino female. It took us five years of hard work to Hatch these little guys. This is a very exciting project, and one we have been dreaming about for a long time. Because our albino is a female, we only need to raise a het male up to produce the first visuals. This should only take 2-3 years, but it's going to be worth the wait. Due to the rarity of this morph, we will not be selling any hets at this time. Keep an eye out for updates on this amazing project.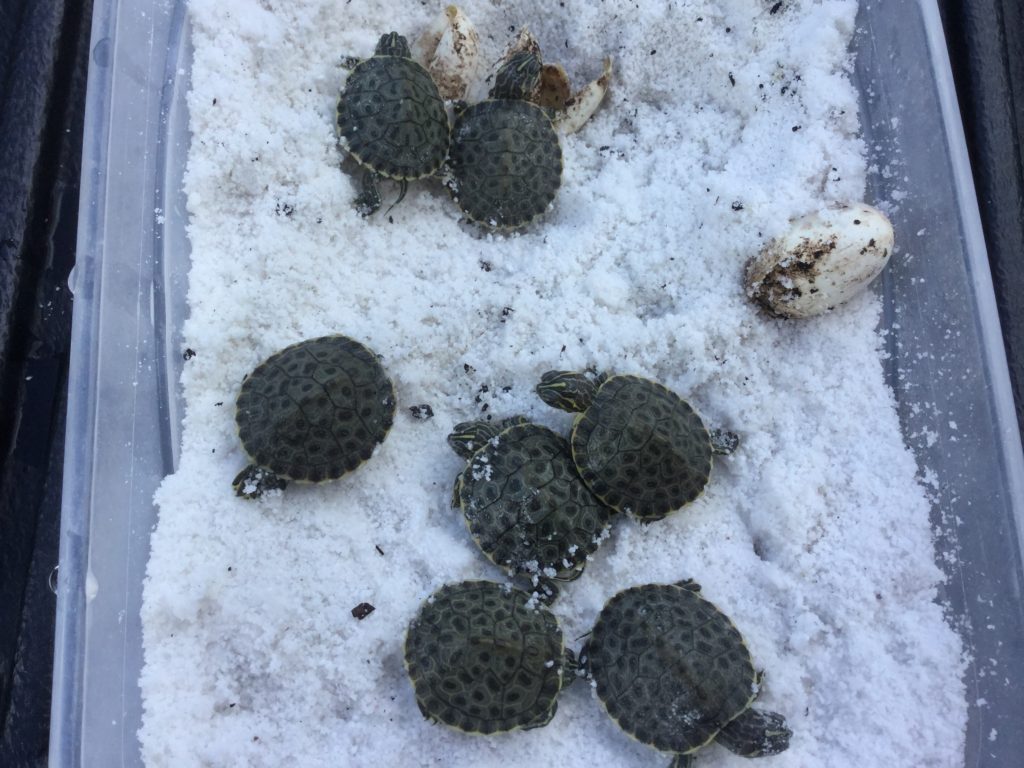 Interested in a Turtle Morph? 
Whether you're looking for a large group or a pair, you will always receive the same quality from us.
We do not sell fresh hatchlings!
Instead, we take the time to get them feeding and strong before offering them for sale.
Check out our MORPHS page to see all the different possibilities.
All domestic orders ship Fedex Express, through Shipyourreptiles.com. International export is available.
If you have any questions about purchasing a albino turtle for your display or breeding project just send us a email.
Go to our CONTACT page and send us a message with any questions