Albino Razor Back Musk Turtle Eggs
This morning I found our very first Albino Razor Back Musk Turtle Eggs.
This project is one of the most exciting morphs we are working with.
Razor Backs are a small species, and very easy to care for in captivity.
Due to their small size, this morph will be very popular with keepers all over the world.
They're very easily kept indoors year round, and make great displays in natural enclosures.
I'll post more updates on this project as they come.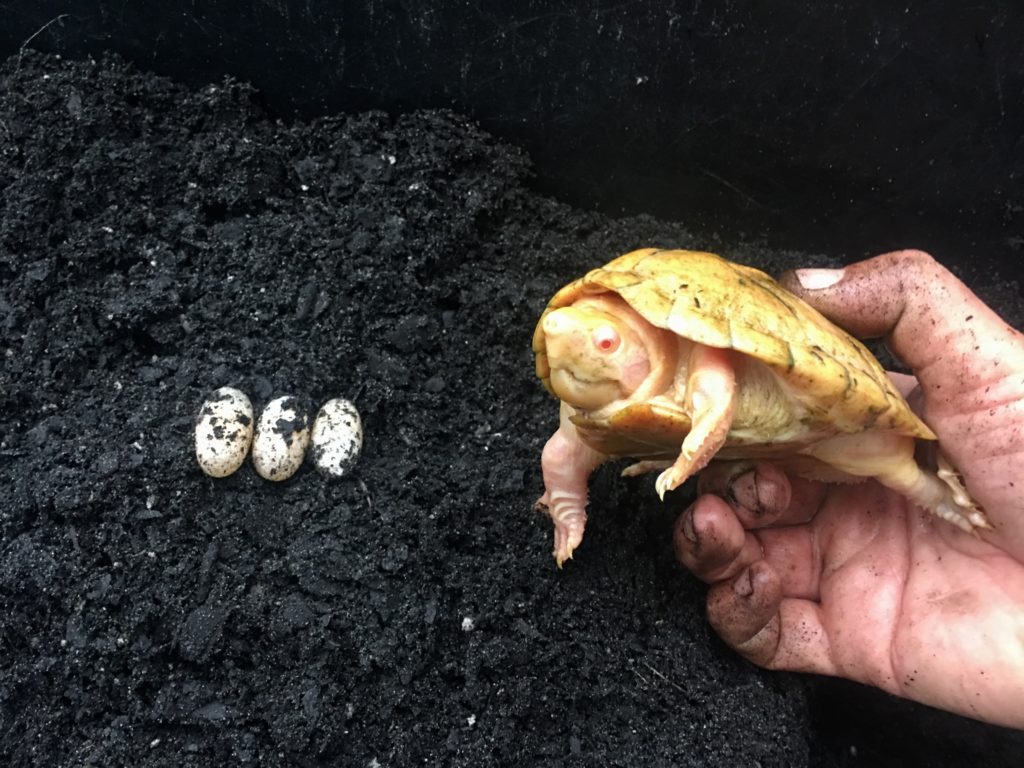 Interested in a Turtle Morph?
Visit Albinoturtles.com
Whether you're looking for a large group or a pair, you will always receive the same quality from us.
We do not sell fresh hatchlings!
Instead, we take the time to get our turtle morphs for sale strong before offering them.
All domestic orders ship Fedex Express, through Shipyourreptiles.com. International export is available.
If you have any questions about purchasing a albino turtle for your display or breeding project just send us a email.
Go to our CONTACT page and send us a message with any questions