Albino Mud Turtle 
We just got a new Albino Mud Turtle project to work on, and we are very excited to see her. This little Albino Florida Mud Turtle is the only known albino of her species. She needs to put on some more size before we try to breed her. Due to the small size of this species, they're a perfect choice for indoor displays. But what they lack in size is made up in personality. We will post updates of this project on the MORPHS page, and in future blogs.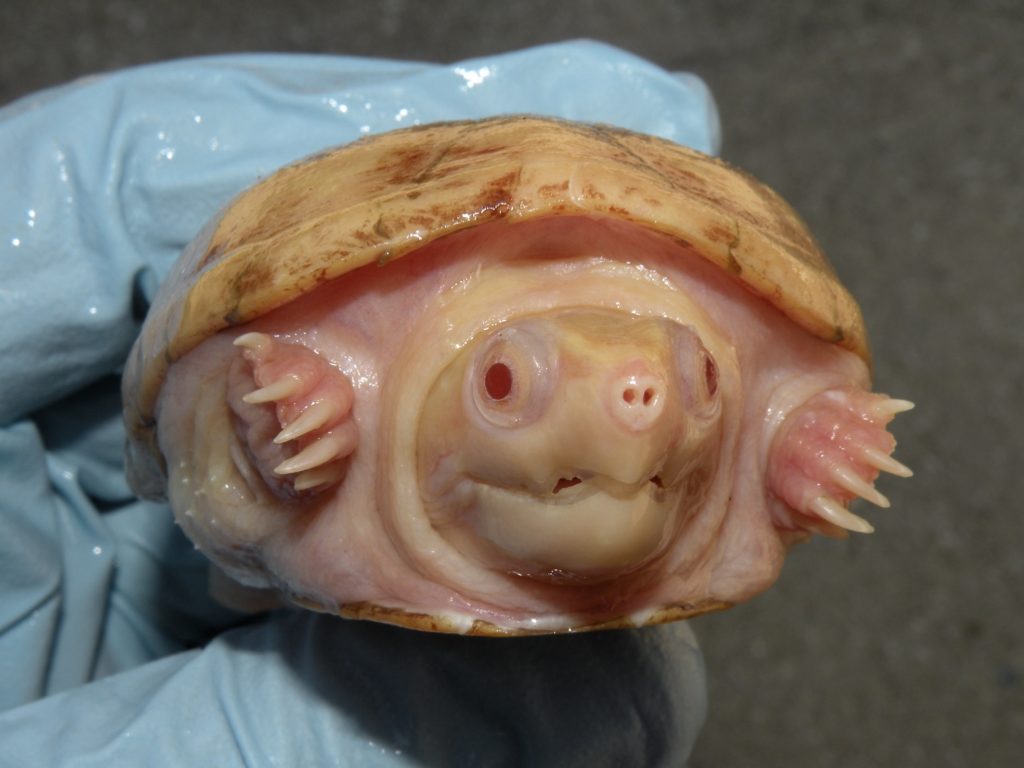 Tiny Turtles
We have several different "tiny" projects we are working on. These are all morphs that we are still trying to reproduce, and will be for awhile. These projects are not available at this time. It will be a few years before we even have the ability to hatch the first visual, probably more than a few. These smaller morphs will be very popular with people that don't have the space to properly house the larger morphs.

Looking for a Albino Turtle?
Whether you're looking for a large group or a pair, you will always receive the same quality from us.
We do not sell fresh hatchlings!
Instead, we take the time to get them feeding and strong before offering them for sale.
All domestic orders ship Fedex Express, through Shipyourreptiles.com. International export is available.
If you have any questions about purchasing a albino turtle for your display or breeding project just send us a email.
Go to our CONTACT page and send us a message with any questions
Dont forget to check out our last post: Breeding Albino Turtles