Finding Turtle Eggs – Kicking off 2018
Finding Turtle Eggs is always fun, and the first clutch of the year really gets our blood flowing.
These Albino Pink Belly Sideneck eggs were the first clutches of our 2018 season.
This species is always the first one to start laying, and should continue until October.
They always lay their clutches near the surface, making them very easy to find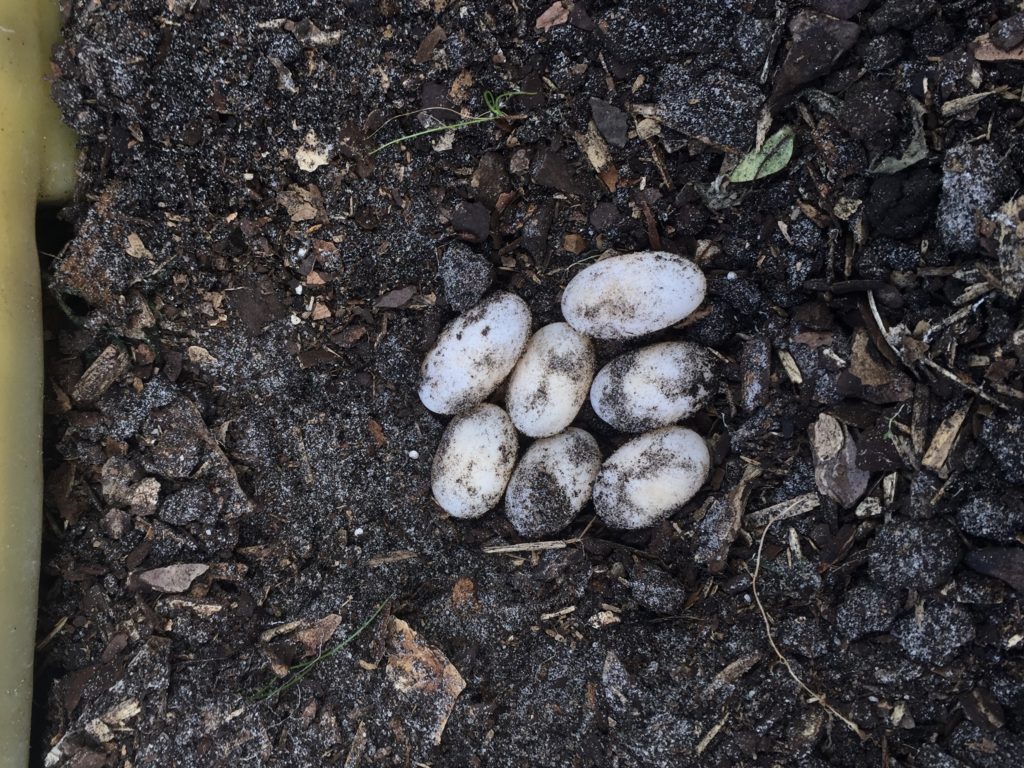 After finding a clutch of eggs we dig them up and carefully move them to nest box for artificial incubation.
We use moss to incubate this species eggs on because it helps break down the shells a little, which makes it easier for them to hatch.
In about 50 days these eggs will start to hatch, and we will have them for sale on our AVAILABLE page a few  months later.
These are only the first of many eggs of this year, so check back often to see all the crazy stuff we produce this year.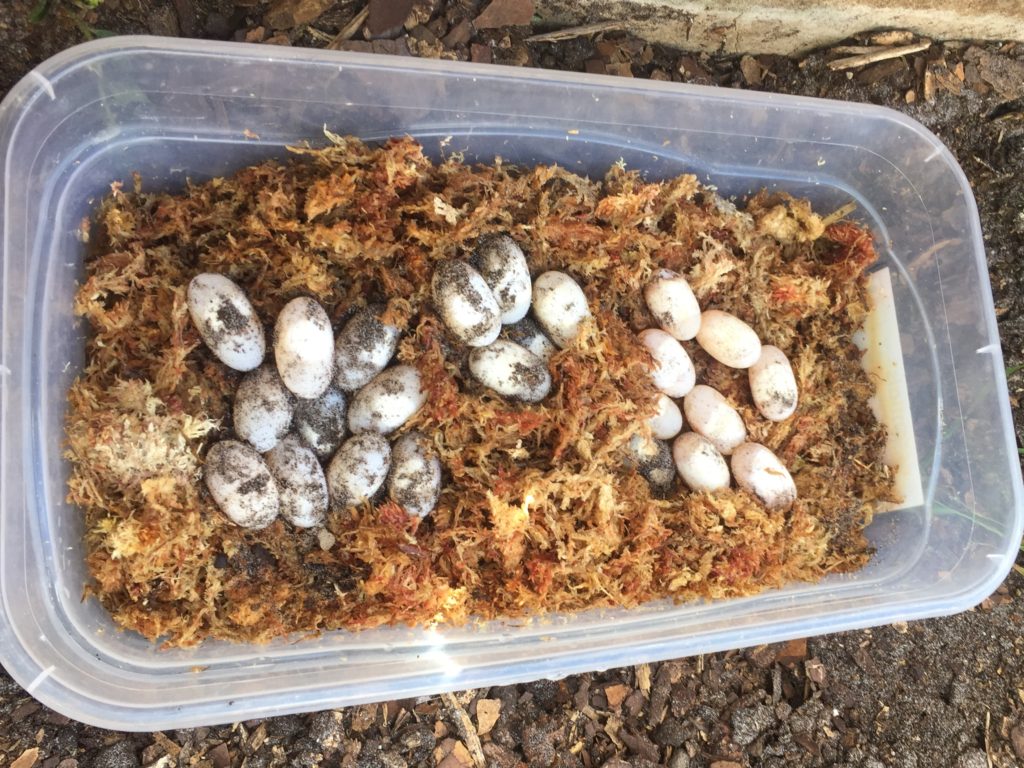 Interested in a Albino Turtle?
We do not sell fresh hatchlings! All turtles are head started for a few months to ensure that they're healthy and happy before going to their new homes.
All domestic orders ship Fedex Express, through Shipyourreptiles.com.
If you have any questions about purchasing a Albino Turtle for your display or breeding project, go to our CONTACT page and send us a message with any questions.