Albino Red Eared Sliders For Sale 
All of our Albino Red Eared Sliders for sale were produced at our farm. Because we take the time to raise them past the difficult hatchling stage, your Albinos arrive active and feeding on pellets. We love every turtle we produce, as a result you receive the highest quality hatchlings available. First, we offer perfect scutes, which have a flawless shell pattern. Also, we offer split scutes, which have irregular scute patterns. However, there's no difference between the two, besides the price. Check out our Albino Red Eared Slider MORPHS page for more information about this morph.
Available:
Albinos- $75
CLICK HERE to order your Albino Red Eared Sliders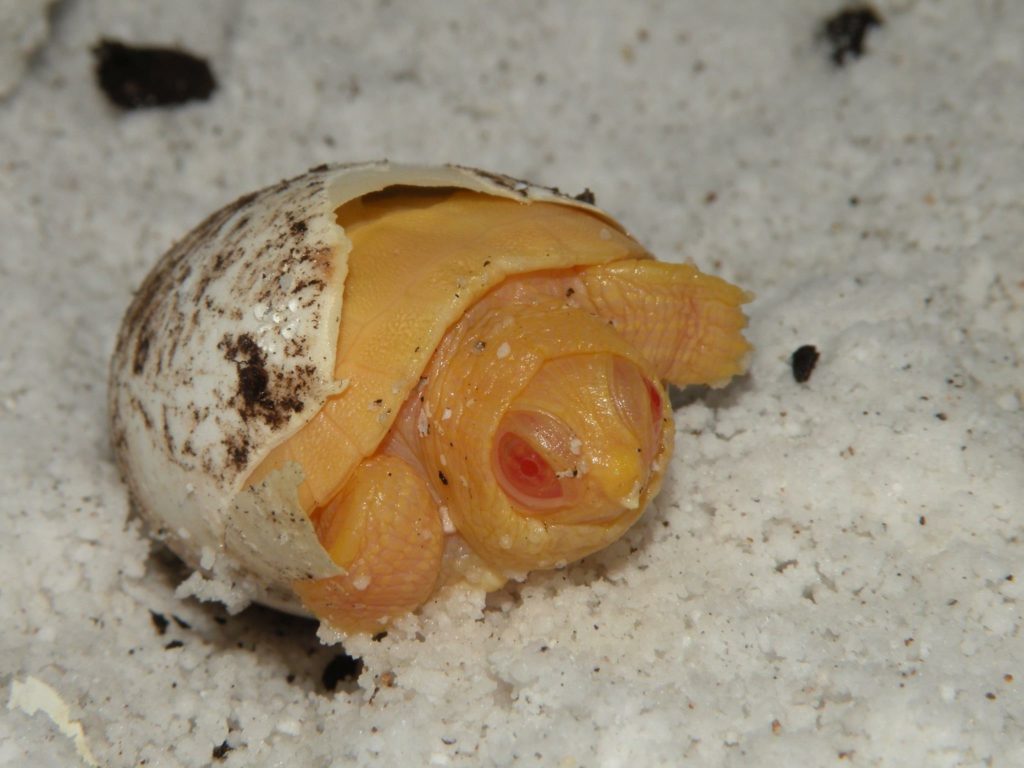 Ordering your Albino Red Eared Sliders
Whether you're looking for a large group or a pair, you will always receive the same quality from us.
We do not sell fresh hatchlings!
Instead, we take the time to get them feeding and strong before offering them for sale.
Check out our MORPHS page to see all the different possibilities.
All domestic orders ship Fedex Express, through Shipyourreptiles.com. International export is available.
If you have any questions about purchasing a albino turtle for your display or breeding project just send us a email.
Go to our CONTACT page and send us a message with any questions.