Albino Red Ear Sliders – Trachemys scripta elegans
Albino Red Ear Sliders were the first albino turtles produced in captivity, and the first albino turtles we produced here, at Albinoturtles.com. First produced in the early 80's, Albino Red Ear Sliders remain the most popular albino turtles in the world. We love Albino Red Ear Sliders, and produce several different lines at our breeding facilities.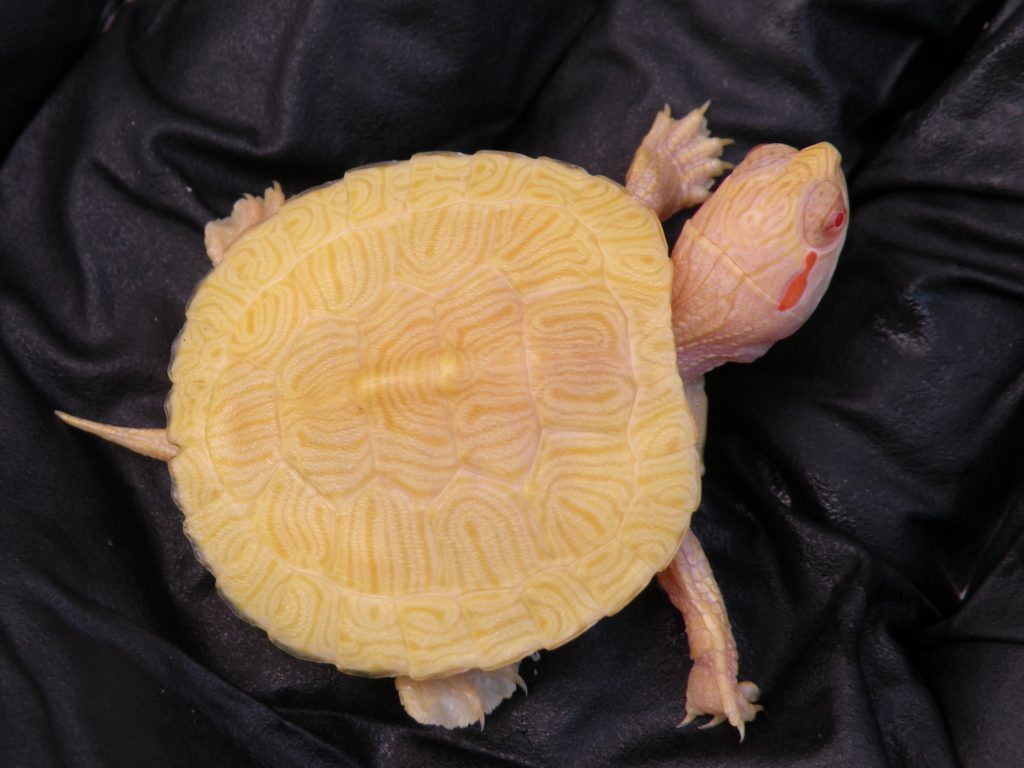 Albino Red Ear Sliders grow over 12" very quickly. They will reach breeding size in 3 years, and can produce up to 8 clutches of eggs per year. While this species is easy to keep in captivity,  they do require a lot of space to be happy and healthy. Albino Red Ear Sliders require the same care as the normal form does. Most people think that albinos can't live in the sun, yet albino turtles have no problems living outside in warmer climates. Albino Red Ear Sliders bask for many hours a day, and will pile on top of each other, so make great choices for outdoor ponds. Check out our AVAILABLE page to see what we have ready to ship.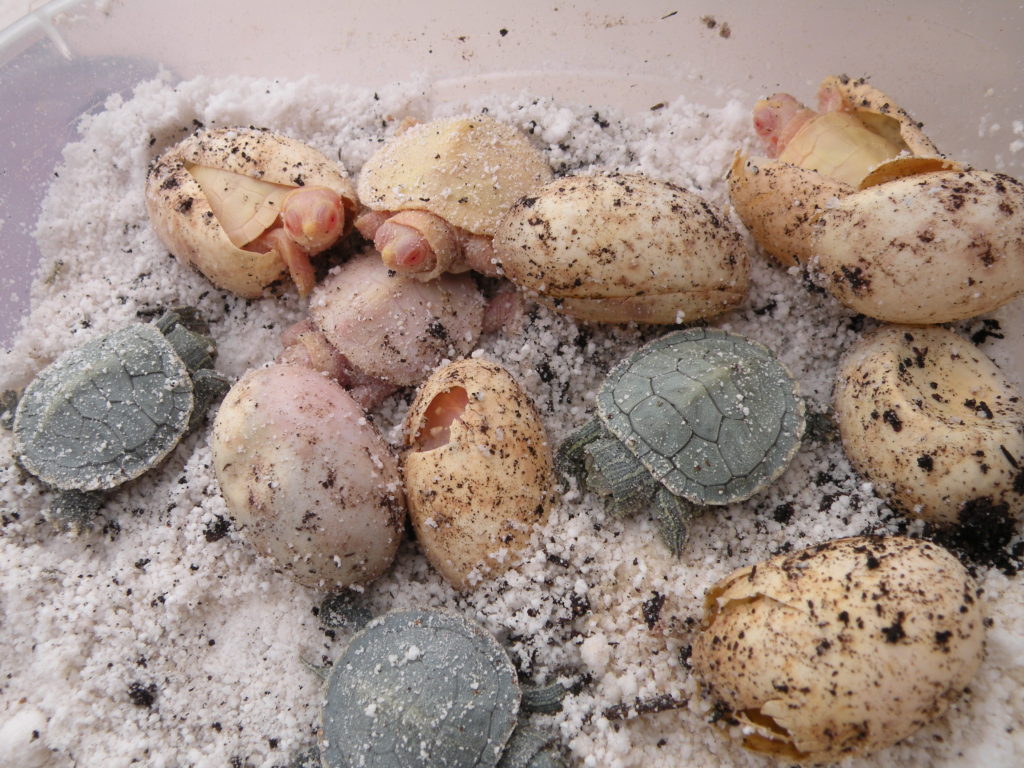 Ordering a Albino Red Ear Slider
We offer next day shipping anywhere in the USA (where legal) through fedex express. We take the safety of our animals very serious, and only use Shipyourreptiles.com for domestic shipments. Your turtles ship in styro lined shipping boxes, in addition to hot and cold packs, depending on temperature requirements. We ship turtles all over the world, and take care of all permits and shipping. Visit our CONTACT page for all domestic shipping information, payment methods, and questions about international exports.
WE LOVE OUR TURTLES! The safety of every turtle we produce and sell is very important to us. We want them to live long and happy lives, and will help you through the whole process. Therefore, ask as many questions as you like.