Available Turtle Morphs
The Available Turtle Morphs we offer are well started, feeding machines. They're all raised past the fresh hatchling stage, which makes shipping a lot safer. We love all of our turtles, because they're all a part of our family. Whether you're looking for a large group or a pair, you will always receive the same quality from us. We do not sell fresh hatchlings! Instead, we take the time to get them feeding and strong before offering them for sale. Check out our MORPHS page to see all the different possibilities. All domestic orders ship Fedex Express, through Shipyourreptiles.com. International export is available.

08/13/22
Check out the amazing new combo we just hatched out, the RT Hypo Caramel RES. Its a double mutation with the Caramel Pink and RT Hypo RES. They really came out cool looking.
We have updated the available list below with some new morphs that have never been offered before.
Visit our Facebook and Instagram pages to see all the pics of whats hatching.
---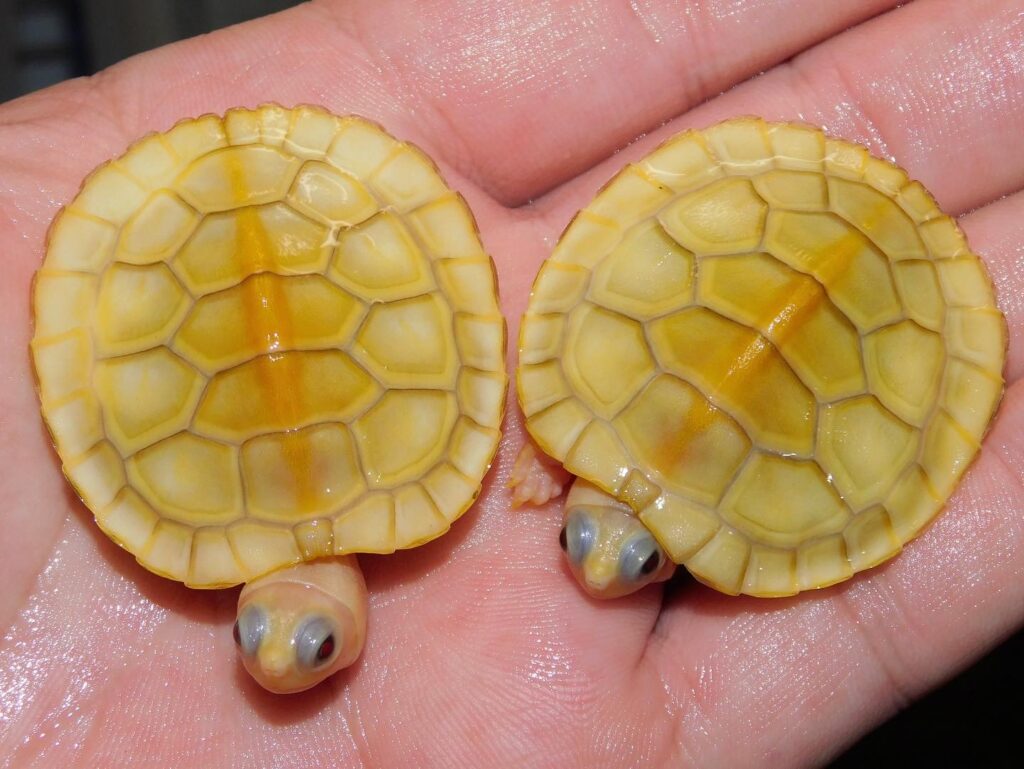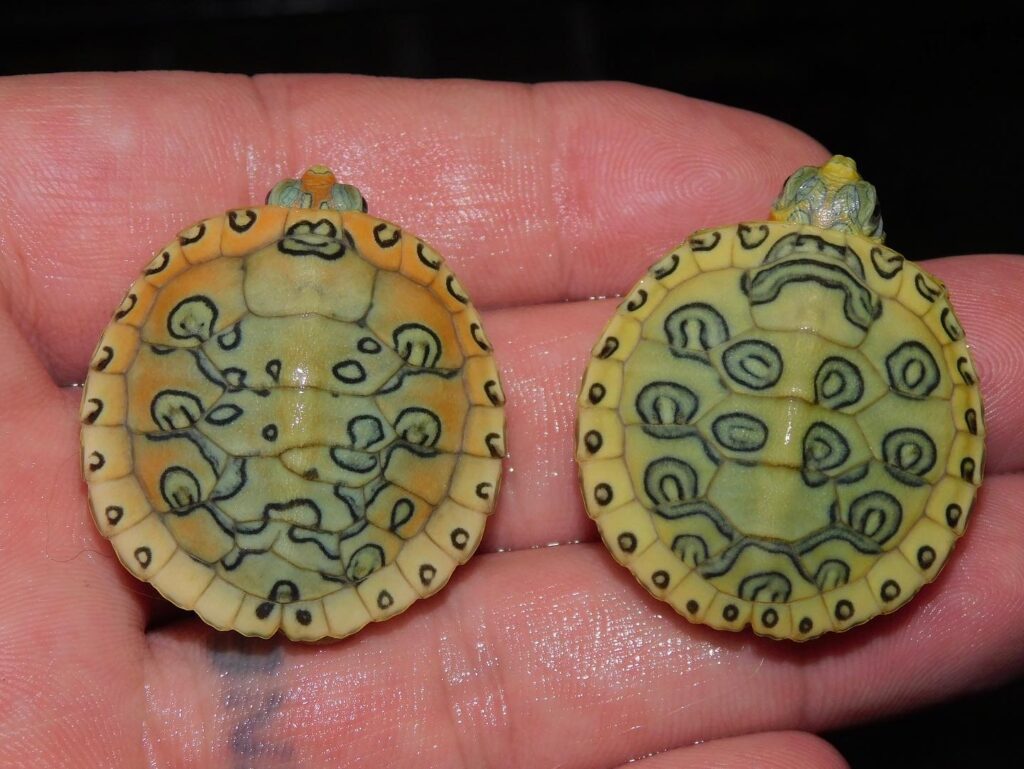 To order turtles from us just send us a message on Facebook(Albinoturtles.com)or on Instagram(@thealbinocollection)
Ghost RES (RT Hypo x Black Pearl) – $1000 plus shipping – 2 females ready to go

Caramel pink possible het for RT Hypo RES – $100 plus shipping

Dreamsicle Caramel Pink RES – $200 plus shipping
Possible het for Albino Pink Belly Sidenecks – $25 each plus shipping
Albino Pink Belly Sidenecks – $250 plus shipping
Perfect Albino RES – $75 plus shipping
Split scute Albino RES – $50 plus shipping
RT Hypo poss het Ghost RES – $50
Ultra RES poss het Ghost RES – $100 plus shipping
Black Pearl poss het Ghost RES – $200 plus shipping – 2 female left
Lime Rio RES – $100 each plus shipping
Lemon Rio RES – $100 each plus
Lemon Lime Rio RES – $100 each plus shipping
Albino Florida Softshell – SOLD OUT FOR THE YEAR