Albino Stinkpot
The Albino Stinkpot is a dream Turtle Morph. Due to its extremely small adult size, and easy care, it's the perfect Albino Turtle. Despite its small size, this species has a giant personality. They love lots of hiding spots and explore their enclosures looking for food. They max out at around 4 inches, which is perfect for housing indoors year round. In our opinion, this is biggest project we are working on, despite being the smallest Turtle.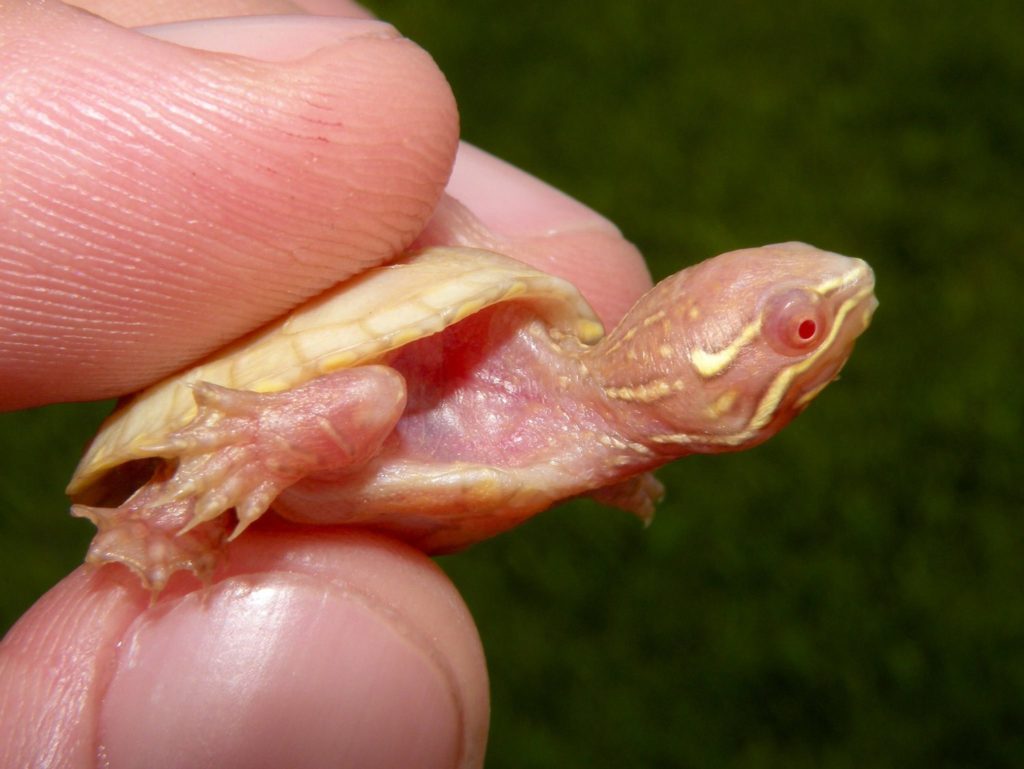 We setup our Albino Stinkpot hatchlings in 10 gallon tanks for the first year of their lives. Due to their aggressive feeding habits, our hatchlings are fed individually to avoid any tail nips. This species is extremely easy to keep, and are very entertaining to watch exploring their habitat. We offer several hiding spots and sight breaks when keeping them in groups. This allows them to relax, and makes them feel safe. Our breeders are kept in medium size aquatic Waterland Tubs. However, they can be kept in any 40 gallon or larger tubs or tanks. We feed Mazuri aquatic diet, and keep their water very clean.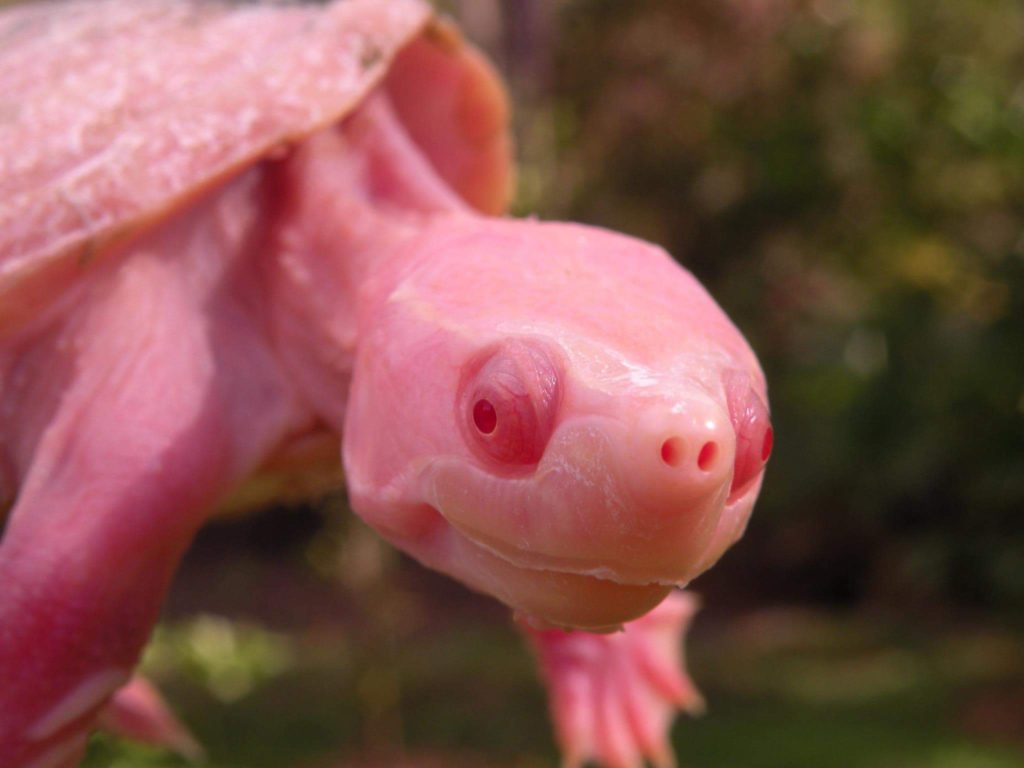 Are you interested in a Albino Turtle?
Visit Albinoturtles.com
We offer next day shipping anywhere in the USA (where legal) through fedex express. We take the safety of our animals very serious, and only use Shipyourreptiles.com for domestic shipments. Turtles ship in styro lined shipping boxes. Hot or cold packs depending on temperatures.
We offer worldwide shipping, and can handle all permits and shipping. Visit our CONTACT page for domestic shipping information or questions about international exports.
Visit our AVAILABLE page to see what we have ready to ship now.
WE LOVE OUR TURTLES! Every turtle we produce and sell is very important to us. We want them to live long and happy lives in their new homes, and offer lifetime help with any turtle you get from us. We work hard to make sure that you know everything you need to know about their husbandry, and what makes them happy.