Albino Pink Belly Sidenecks for Sale
All of our Albino Pink Belly Sidenecks for Sale are raised up for several months  before being offered. We will not sell fresh hatchlings! This is one of the best looking Turtle Morphs you can get, and one of our favorite picks for displays. Because they have such bright colors, they really pop in indoor and outdoor enclosures. They require warm, clean water, and plenty of basking spots. This morph keeps getting better looking with age, and will really make you stop every time you walk by.
Available:
Albinos –  Perfect scutes – $600.00   Split scutes – $450.00
Possible hets – $100.00 (these are normal looking siblings to the albinos that have a 66% chance of being heterozygous for albino.)
CLICK HERE to order your Albino Pink Belly Sideneck.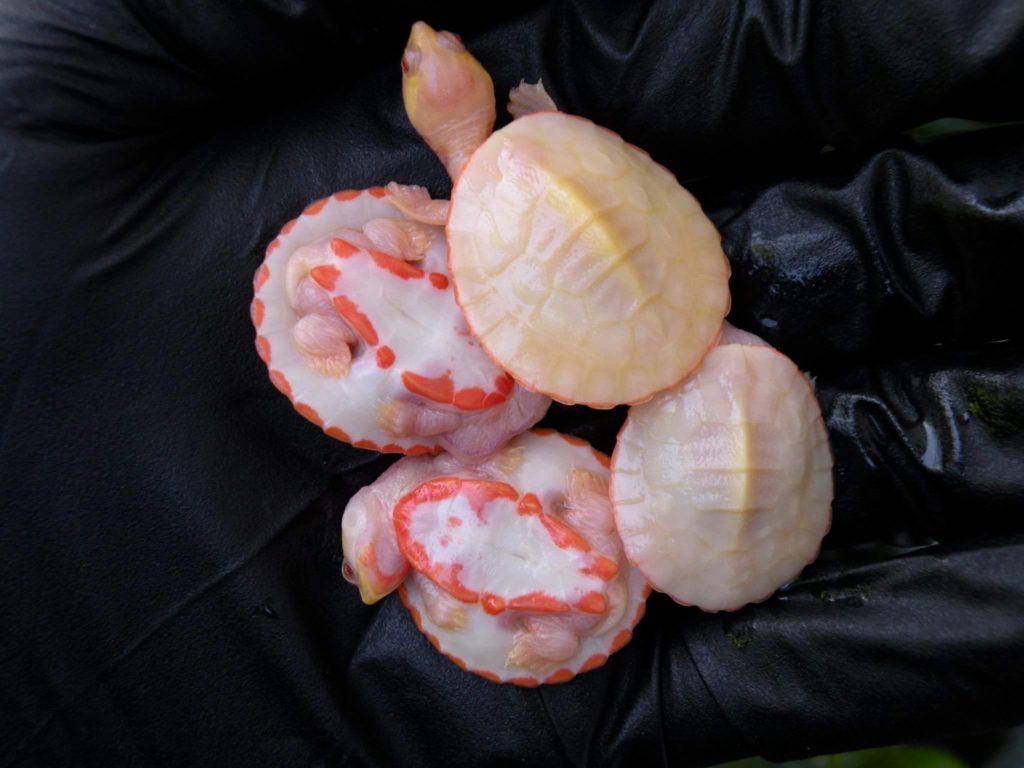 Ordering your Albino Pink Belly Sideneck
Whether you're looking for a large group or a pair, you will always receive the same quality from us.
We do not sell fresh hatchlings!
Instead, we take the time to get them feeding and strong before offering them for sale.
Check out our MORPHS page to see all the different possibilities.
All domestic orders ship Fedex Express, through Shipyourreptiles.com. International export is available.
If you have any questions about purchasing a albino turtle for your display or breeding project just send us a email.
Go to our CONTACT page and send us a message with any questions.