Snow Red Ear Sliders
Snow Red Ear Sliders were the first double reccesive turtle morph ever produced. They're amazing looking turtles, that glow in a pond or aquarium. They have solid Pink eyes and translucent pink skin. Snow Red Ear Sliders are the result of combining Albino Red Ear Sliders and Caramel Pink Red Ear Sliders together.This morph opened the door of designer turtle morphs. And, because of its beauty, has got a lot of people into the Turtle Morph hobby.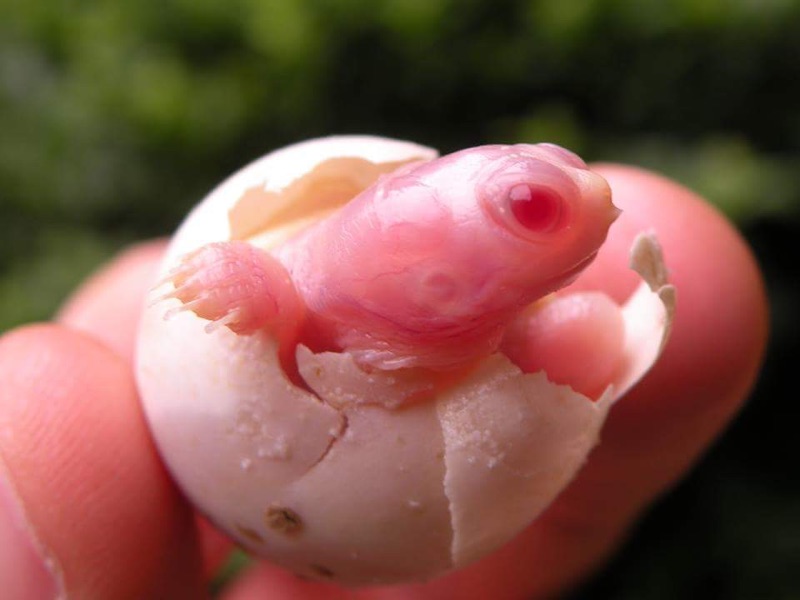 Snow Red Ear Sliders are a medium sized turtle, growing up to 12″ in length. They can reach breeding size in 3 years, producing up to 8 clutches of eggs per year. This is a very easy species to keep in captivity. Because of their size, they require a lot of space to be happy and healthy. Snow Red Ear Sliders require the same care as the normal form does. Despite what many people think, Albino Turtles have no problems living outside in the sunlight. Snow Red Ear Sliders bask for many hours a day, and will pile on top of each other, making them a great display choice for outdoor ponds.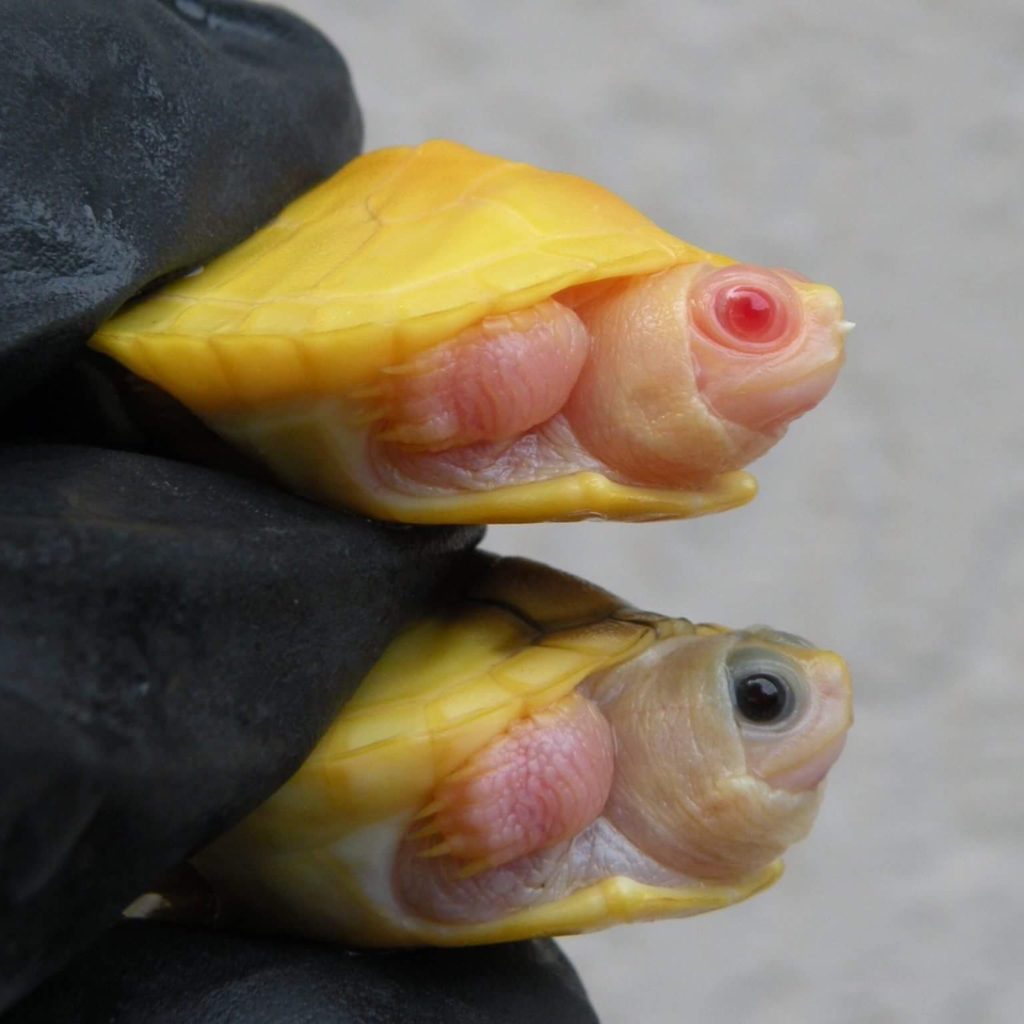 Interested in Albino Turtles for your display or breeding project?
We offer next day shipping anywhere in the USA (where legal) through fedex express. We take the safety of our animals very serious, and only use Shipyourreptiles.com for domestic shipments. Turtles ship in styro lined shipping boxes. Hot or cold packs depending on temperatures. We offer international shipping, and can handle all permits and shipping. Visit our CONTACT page for domestic shipping information or questions about international exports.
Visit our AVAILABLE page to see what we have ready to ship now.
WE LOVE OUR TURTLES! Every turtle we produce and sell is very important to us. We want them to live long and happy lives in their new homes, and offer lifetime help with any turtle you get from us. We work hard to make sure that you know everything you need to know about their husbandry, and what makes them happy.
.