Albino Florida Softshell Turtles
Albino Florida Softshell turtles were first produced here, at Albinoturtles.com, in 2017. This is one of our favorite morphs, and we are so excited to start offering them for sale. It took us six years of hard work to make it happen, but seeing the first hatchlings pop out was worth every second. Albino Florida Softshell Turtles are amazing looking captives , and make a great choice for out door ponds.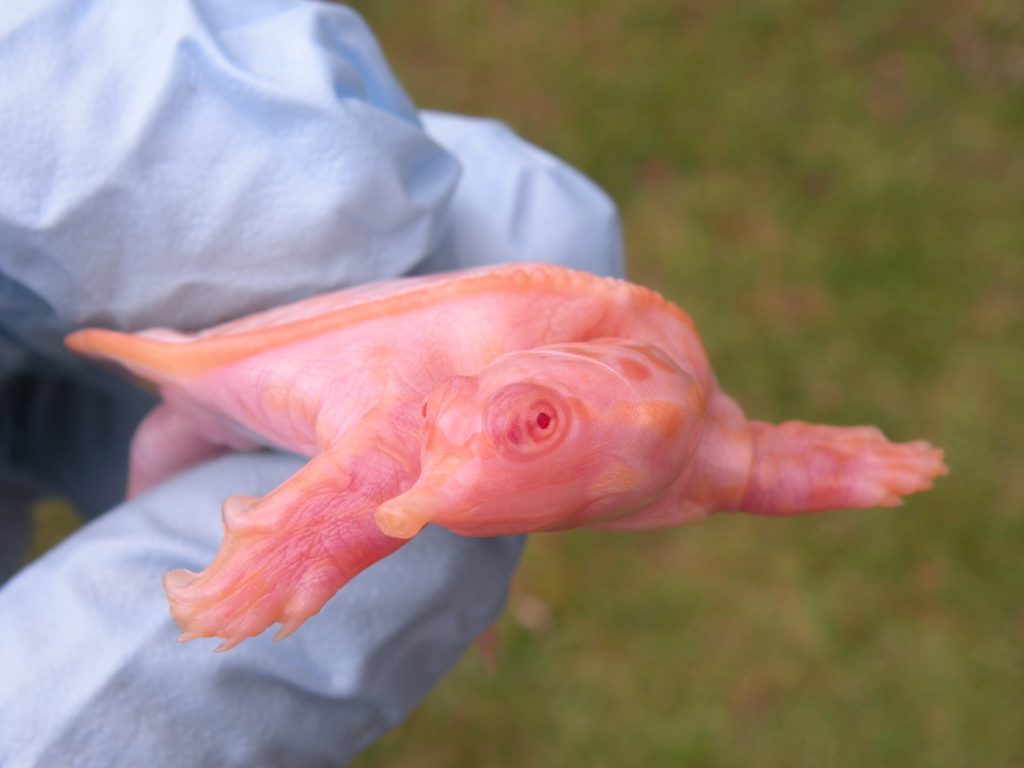 Albino Florida Softshell Turtles are a very large species of turtle, and require a lot of space. You should do a lot of research before choosing them as a pet. Other than the size they are a very easy species to keep. Warm, clean water is a must, and they thrive in outdoor ponds. They make great captives that will get to know you as they grow. Our animals follow us around, and almost eat right from our hands. The albinos are very docile, and I regularly swim with our adults. Albino Florida Softshell hatchlings are one of the most strikingly colored albino turtles being produced in captivity, and I'm so proud to be able to offer these beauties to the world.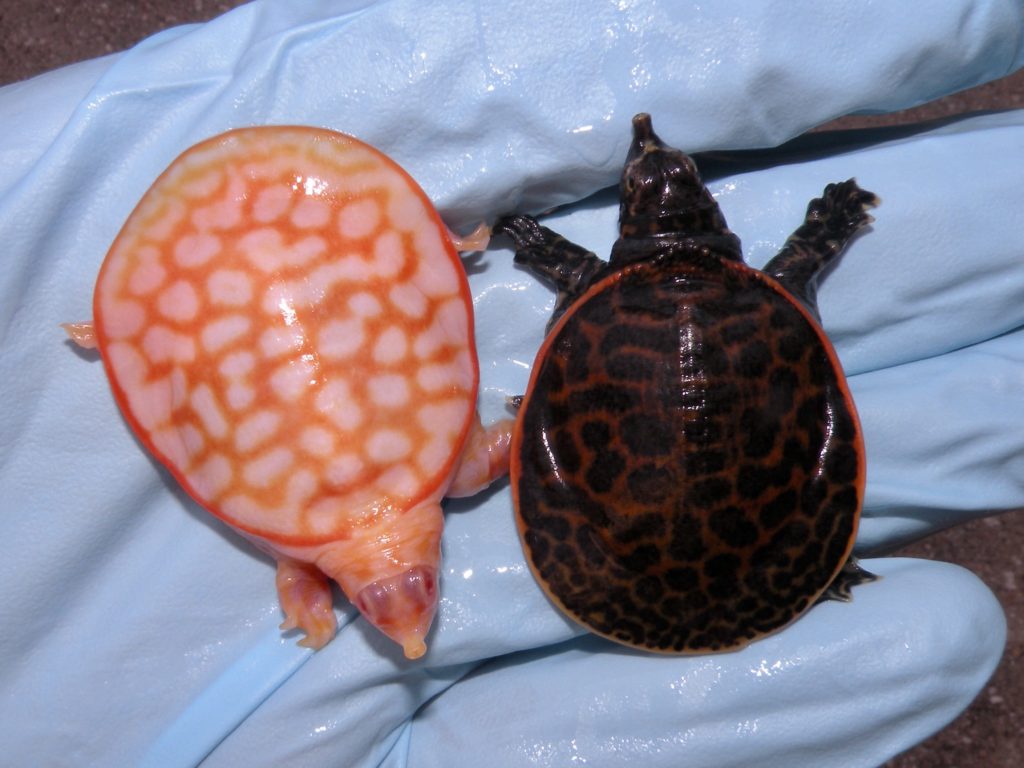 Looking for Albino Turtles for your display or breeding projects?
We offer next day shipping anywhere in the USA (where legal) through fedex express. We take the safety of our animals very serious, and only use Shipyourreptiles.com for domestic shipments. Turtles are sent in styro lined shipping boxes. Hot or cold packs are used depending on the temperatures. We also offer international shipping and can handle all permits and shipping, so no need for a third party exporter. Visit our CONTACT page for all domestic shipping information, payment methods, and questions about international exports.
WE LOVE OUR TURTLES! Every turtle we produce and sell is very important to us. We want them to live long and happy lives in their new homes, and offer lifetime help with any turtle you get from us. We work hard to make sure that you know everything you need to know about their husbandry, and what makes them happy.
Visit our AVAILABLE page to see all the amazing hatchlings we have available for sale.